The Smoo(oooooo)th Quickdraw from TRANGO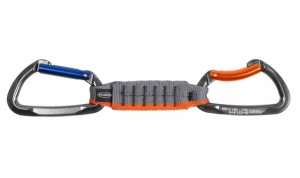 Trango has a new quickdraw called the "Smooth Quickdraw."  To be honest, my initial thought was that their marketing department must not have been trying very hard. I mean, when you call something "smooth," all you're really saying is that said object has a continuous, even surface, free of bumps or ridges, right? If that's our working definition, then every quickdraw I've ever owned would be considered "smooth." It seemed like Trango's naming system was similar to those people that name boulder problems based on some obvious, over-used characteristic ("The Arete," "The Egg,", or "Big Crack.")  Descriptive, yes.  Creative, not so much.  But as we all know, first impressions don't always stick.
My old draws were in desperate need of replacing, so of course I was psyched that they gave me a whole new set – but between you and me I didn't really expect to notice a huge difference.  Quickdraws are quickdraws, right?  Wrong.  I became a believer in the power of "smooth" from the very first clip.  Here's why… (and by the way, the following is my honest, unbiased opinion, even though the gear was free.)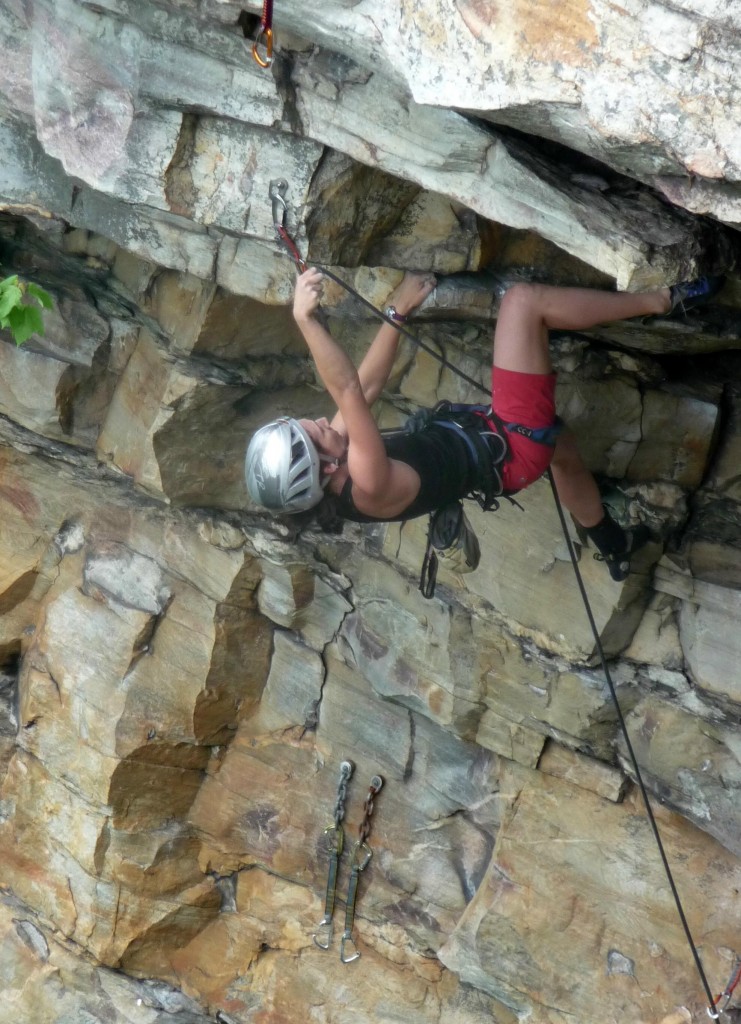 1.  Dogbone – The dogbones are beefy and will not twist no matter what.  If you like to use a pair of quickdraws as anchors, the thick webbing will definitely inspire confidence.  The added sturdiness can even give me an extra inch or so when hanging draws from a reachy stance.  The webbing is sewn down tight against the bent gate side, so the biner will not flip, but it can still come out pretty easily if I need to extend a draw here or there.
2.  Carabiners – The Smooth Quickdraws can come in any combination of carabiners – straight/bent, straight/wire, or wire/wire.  I chose the straight/bent option.  I've been really happy with how well the straight gate biner works with my stick clip, and the notchless design prevents any sort of snagging.  I was also pleassantly surprised with how lightweight this set up was.
3.  Action – The action on these babies is superb!  I am not exaggerating when I say that every single person that has climbed on these draws since I've gotten them has commented on how "smooth" they are to clip.  Seriously.  Nine times out of ten they really do use the word "smooth"…  When I first got them, my climbing partners and I would sit around and idly fondle the gates while we watched climbing videos.  Even Cragbaby turned into a fan, and he can often be found sitting in a pile of them at the base of the cliff saying "kik-drah." (quickdraw…)
4.  Reliability – When I'm taking a redpoint run on a project or battling for an onsight, the last thing I want to worry about is bobbling a clip.  These draws are heavy enough to resist flopping around under a roof, but lightweight enough that they don't hold me back during an overhanging pumpfest where every ounce seems to matter.
In my opinion, the only thing keeping this quickdraw from being labelled as perfect is that the dogbones are only available in one size, but that's such a minor issue that it's hardly worth mentioning.  I would still wholeheartedly recommend these to anyone looking for a quality set of draws that won't break your budget.  In fact, in doing my research for this review, I stumbled upon a definition on the Urban Dictionary that seemed far more accurate for the word "smooth" in reference to these quickdraws.
Smooth: completing a task with such grace and fluidity that the onlooker will lose appreciation for how difficul ta task it really was.
That's quite a statement, I know.  But using the Trango Smooth's on your next project may very well allow you to do just that (that coupled with having all the moves dialed in, of course…)  Now that I've sampled these superior quickdraws, I think the marketing guys may have been more on track than I initially thought.  The only question now is why they didn't spell their product name with a few extra "o's" – Smooooooth (cue dramatic eyebrows and sexy jazz music).