In Memory of Eric Metcalf…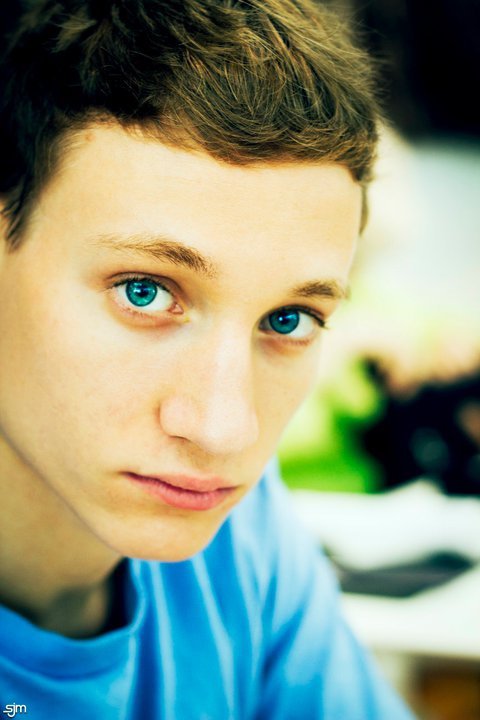 This post was intended to be a trip report from our adventures at Moore's Wall this past Sunday, but in light of the events that transpired after we left, the usual recounting of the routes we climbed hardly seemed relevant.  The North Carolina climbing community suffered a tragic loss Sunday evening.  Eric Metcalf, a 19 year old from Cary, NC, fell over 250 feet to his death in a rappelling accident in the Sentinel Buttress area of Moore's Wall.  A lot of the details are still unknown, but I felt led to share my perspective.  My husband, son, and a friend of mine climbed at the North End of Moore's on Sunday.  It was hot, and we'd been in Winston-Salem with family since Friday, so we cut our day short and got back to the car around 5:30.  A friend of mine works in the ER at the hospital closest to the crag, and around 8:00 one of my climbing partners got a text from her.  She said that she had just gotten word that paramedics were bringing in a young man who had fallen at Moore's.  She had known that we were out there and was checking in to make sure that we were all okay.  She texted us again about 30 minutes later, telling us that he was pronounced dead on the scene.  
I didn't find out who the climber was until Tuesday morning.  I recognized the name and was very saddened to realize that I did indeed know this young man.  I used to see him all the time at Triangle Rock Club back when we lived in Raleigh.  He was just in high-school back then, and I didn't know him well, but enough to always say hi and make small talk.  In fact I have a vivid memory of a humorous exchange between he and I at one point when I was very pregnant with C.  It was getting near the end and the least bit of activity left me wildly out of breath.  I remember being lowered down from a route (probably one of the token vertical routes that I'd had memorized for weeks).  My feet touched the ground and I just stood there for a minute trying to catch my breath, when I looked up and saw Eric with a couple of his friends standing nearby.  This must have been quite a sight, as it's not like the gym was overrun with many giant-bellied ladies still trying to climb. To be honest I felt a bit ridiculous in front of this high school kid, feeling rather vulnerable as I struggled with the logistics of bending down to take off my climbing shoes.   But to his credit, he was tactful enough to resist any chuckles or giggles.  Instead he just smiled at me and said, "That's awesome," and went back to bouldering with his buddies.  I'm not sure why that memory sticks out in my mind.  I'd completely forgotten about it until yesterday.  But regardless, it seemed an appropriate story to share at this time.
Even though I didn't know Eric very well, there are many, many people who not only knew him well, but I'm sure loved him fiercely.  As I sat beside my son's crib on Sunday night, holding his hand while he fell asleep, I couldn't help but think about Eric's mother and the fact that she'll never get to hold her son's hand again.  My heart aches for this boy's family and friends.  This is truly a tragic event, and it's been a struggle to organize my thoughts into a succinct post.  
Although it hasn't been confirmed, as of right now it is believed that Eric failed to clip both strands of rope into his rappel device.  If this is true then that means this accident would have never happened had Eric test-weighted the rope to double-check the system before coming off of his personal anchor.  The idea that this tragedy was something that was completely preventable by a routine safety check that should be second nature to experienced climbers is heart-wrenching, to say the least.  For those of us that are out on the rock every weekend, it's easy to forget that rock climbing is a sport where certain mistakes are not allowed, not even once.  Please, please, please don't cut corners when it comes to safety, and don't allow your climbing partners to do so either.
But rather than ending with a hollow word about safety, I'd prefer to let this post finish on a more positive note.  I know that many of you who are reading this knew Eric Metcalf in one capacity or another, so I'd like to ask that if you have a story/tribute to share in his memory, that you do so in the comment thread.  Despite the tragic circumstances surrounding his death, Eric was full of life, and was a bright spot in this world to many.  He deserves to be remembered as such…
And for those interested, here's a link to an article in the Raleigh News and Observer, as well as 2 links showing Eric and two of his life's passions – climbing and music.  There will be a memorial service on Sunday morning at 10:00 am at Triangle Rock Club.