New Offerings From Trango: Antidote Rope Bag and Cord Trapper (and GIVEAWAY!)
In the past 2 years I've been signed on with Trango, one of the things I've come to love about this company is their innovation and creativity in product design.  They see a problem, and they devise a product to fix it in a practical way.  If you want an auto-locking belay device that also feeds rope smoothly, the Cinch is for you.  If you want a pair of aggressive shoes that can still smear once you pull over that burly roof and onto the face, the Oasi's are a perfect choice.  And this "problem-solving" mindset is not just limited to the more expensive gear.  This year Trango released two new products that, in my opinion, are both perfect solutions for solving "on-the-ground" rope management issues.  Keeping the rope out from behind your leg might still be on you, but with these two new rope bags, at least you can trust that your cord will start out nice and neat at the base of the cliff!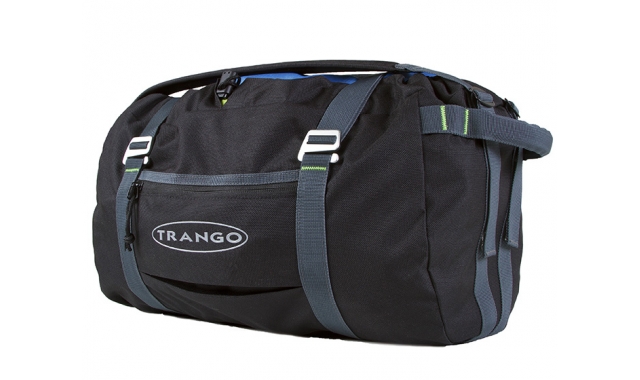 ANTIDOTE ROPE BAG:
Trango says, "This fully featured rope bag is the antidote to a dirty, tangled cord, and a progression from other designs."
Favorite Features:
An large tarp (4×5) attached to the bag that provides plenty of room for your rope as well as other items you want to keep out of the dirt – shoes, rack, draws, etc.
Two tie-off loops so that you can easily find both ends
Two removable, padded straps enabling you to customize your rope bag for multiple carrying options
Tarp window that makes it easy to see which rope is inside, ensuring that you always toss the correct one into the trunk of your car on those zero dark thirty mornings!
Zippered pocket for keys/phone/etc.
The Antidote is certainly not the first rope bag to ever have backpack straps, but in my unbiased opinion it's definitely the most versatile.  It's the only one I know of that can be used both as a shoulder bag AND backpack on any given day, and the bells and whistles are well thought out features rather than just fluff.  We've used it with 60m and 70m ropes, and with either rope the tarp is plenty big enough and the bag packs down nice and tight.  And per Trango's typical m.o, value is unmatched – it retails for only $34.00!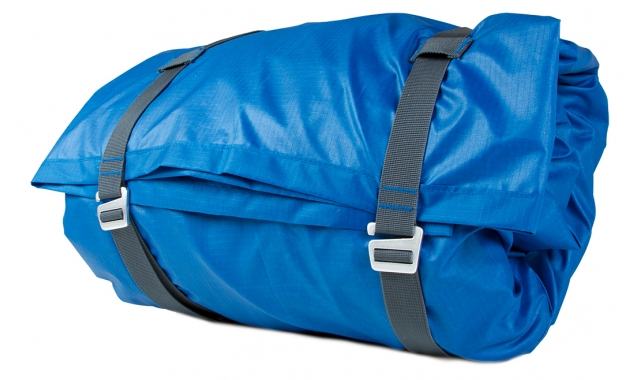 CORD TRAPPER ROPE TARP
Trango says, "The Cord Trapper is designed to function exactly like a rope bag – minus the bag." 
Favorite Features:
Lightweight – this sucker weighs in at 270 grams, literally HALF the weight of a full-featured rope bag!  
Tightening Straps for more ease in packability
One tie-off loop so that you can easily find the end that is "on top."
Anyone who prefers to always carry their rope in their pack will LOVE this tarp.  Inspired by one of the Trango athletes (nope, not me…although I wish I could take credit!), this invention really does combine the best features of a rope bag without having an actual bag.  Whereas most dime-a-dozen tarps only roll up, the Cord Trapper's straps cinch down nice and tight into the perfect shape for sliding right into a pack.  With the extra room in your crag pack, making the rest of your gear fit in along with a rope is never a problem!  And then there's the value card…it's only $16 folks!
While I indeed received both the Antidote and the Cord Trapper at no cost, I can assure you that this review consisted of my honest, unbiased opinion.  And I'd love to hear even more honest, unbiased opinions!  Which rope bag/tarp do you use?  Do you typically hike your rope in separately or in a crag pack?  Answer in the comments section and you just might win your very own Antidote or Cord Trapper (winner's gets to choose!)  Make sure you use the Rafflecopter Widget to participate – that's what actually enters your comment, as well as provides opportunities for multiple entries.  Contest will run until midnight on Sunday night, January 26.  Best of luck!