Ten Sleep 2020 – Birthday Goals!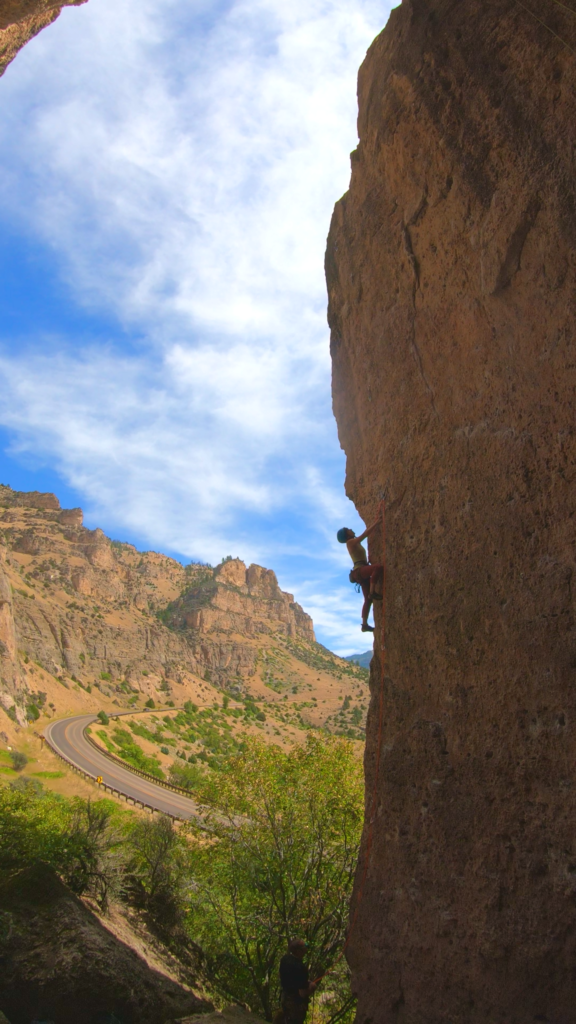 Considering how covid cancelled both our spring climbing season, as well as our gym training options leading up to the trip, we really had no idea what to expect once we actually got on the rocks in Ten Sleep Canyon. (see here for our we prepped using our quarantine purchased treadwall from Brewer Fitness.) Our main goal was to simply get away from the real world for a while as a family in one of our favorite places. I also had a very specific side goal – coming into the trip I was only 4 sends away from 100 lifetime 5.12's, and I wanted to hit the 100 mark by my 40th birthday, which was happening at the end of our trip.
This meant that for the first part of the trip, I wanted to focus on 12a's that seemed like they could go down pretty quickly without putting too much of a dent in my tank for subsequent days. This was also the first trip where we had an extra agenda to balance (my 10yo son just started lead climbing earlier this summer). In light of all that, we found ourselves climbing in areas that were totally new to us for all but a couple of our days.
Unlike pretty much everything else in 2020, our strategy worked out according to plan! I was able to knock out sends 97-100 fairly early on in our trip, with CragDaddy also sending all but the first of those 4 (and with Big C knocking out some pretty big goals of his own…more on that here.) Here's how everything played out:
Day 1: Always Keep it Loaded 12a (Home Alone Wall)
Day 2: Swedish Penis Enlarger 12a (Austin Powers Wall)
Day 3: Floyd Direct 12a (The Cigar Pillar) Here's some CragDad sending footage.
Day 4: Rest day at Meadowlark Lake (b/c the older we get, the more we need the rest days!!!)
Day 5: The Barnum Route 12a (Circus Wall) Here's my sending footy.
With my main objective accomplished, I felt free to hop on a little more variety of routes, both easier as well as harder. Here are my highlights from the second half of our trip: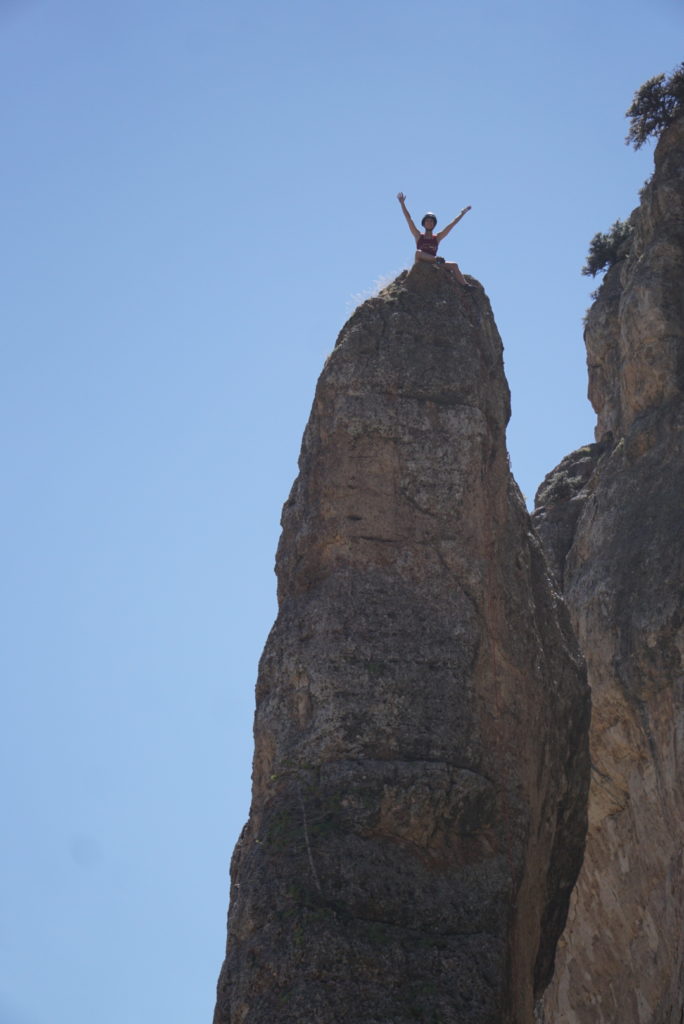 Day 6: I Just Do Eyes 11b and Psychedelic Milk Painter 11a (FCR). These were the last two routes I needed to tick all the 11's on the Back Forty. All of those routes are fantastic, and now after having done them all, the 11b is by far my favorite (closely followed by Crazy Wynona 11d, which I did back in 2018.)
Day 7: Rest day at Ten Sleep Creek (where I had a Lynn Hill and Robyn Erbesfield-Rabotou sighting!)
Day 8: MY 40th BIRTHDAY!!! – definitely one of the best birthdays I've ever had! This day ended up being my only double 5.12 day of the whole trip – the mammoth 17 bolt Bossa Nova 12b (vid here) and bouldery and dynamic Sharks with Lasers 12a both went down 2nd go.
Day 9: Mater Hater 12b – It might just be some end of trip exhaustion talking, but this felt like my hardest send of the entire trip. Very bouldery, very reachy, but very fun, and a 2nd go send here was a very good way to end a very nearly perfect trip! (Here's some video of that one.)
Despite our emphasis on "quickly doable" grades for most of this trip, there were a few harder lines that seemed worth hopping on, despite the lower odds of sending. (As I told my perfectionistic son, "You can't send ALL the things. But the not-sends are just as important in helping you grow as a climber.") Routes that went unsent but were well worth mentioning were as follows: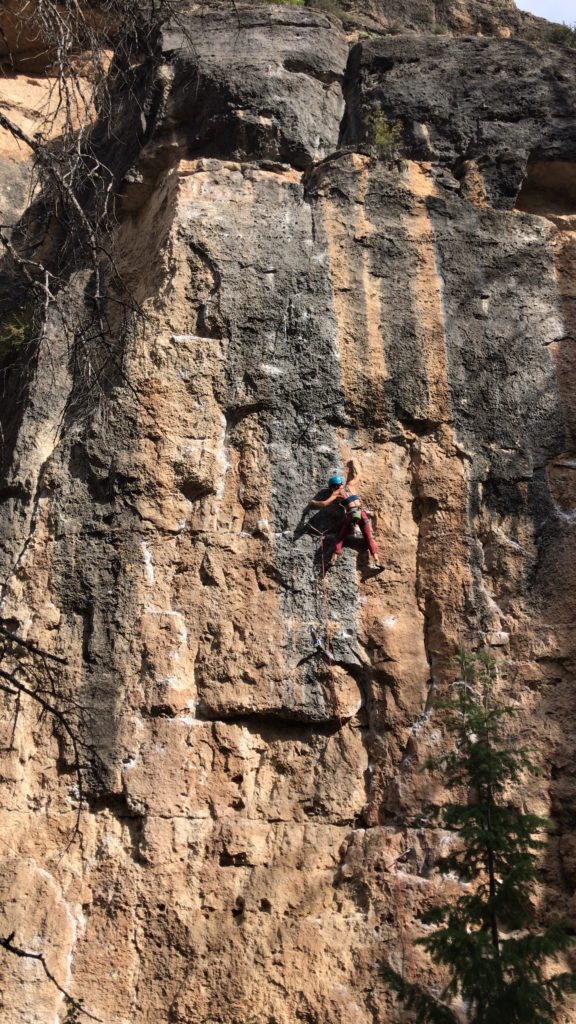 The Gravy Train 12b/c (The Cigar Pillar) – I was all for working it more that day until I hit the final boulder problem, which shifted this line from the very doable category into the more work than I want to devote on a road trip category.
Circus in my Pants 12d (Circus Wall) – This was my favorite route of the trip, and also the hardest one I tried. I was tempted to come back a second day for this one, but in the end the skin shredding factor plus the rest of the family's goals crossed it out. Next year I would love to invest a little more in this one!
Tangerine Fat Explosion 12c (FCR) – Honestly this one was a little bit of a let down for me. Maybe it was that I was too tired from 3 burns on Circus the previous day, maybe all the hype I'd heard about it had built it up too much in my head about it, but it wasn't as good as I was expecting it to be.
Vitamin K 12b (Valhalla) – My valiant onsight attempt was thwarted at the very top by crimps and pockets that were just a little too tweaky for a last day send. I'd love to get on it earlier in the trip next time.
Overall, I couldn't have asked for a better trip, ESPECIALLY considering the circumstances of this year. I am thrilled to have not only reached, but surpassed my goal of 100 lifetime 5.12's, and so grateful for the time spent with family. And speaking of family, as I alluded to before, you can check out Big C's goals and lessons learned here. Until then….did anyone else have any summer goals you were able to complete?