10 Years: What a Long Strange Trip it's Been…
For the cynical, bitter-hearted among us, lookout – this post is dripping with sappiness! But I figured I'm allowed. Not only did I write a Valentine's Day post that was anti-cheeseball just a few weeks ago, but today my hubby and I are celebrating 10 years of marriage!!!  I look back and 2002 seems like a lifetime ago.  In some ways it seems like the years have gone by at the speed of light (especially the past 2…), but in other ways it seems like Steve has always been a part of my life.  From playing in the nursery together, to spending a week of every summer up at youth camp together, to being each other's prom dates 2 years in a row (the first as friends, the second as more than…), our overall theme in life seems to be "together."  Of course its not always been easy, and sometimes it's been downright crappy, but no matter what situation we've found ourselves in and whether it made us happy, sad, mad (or all three), we've always been together.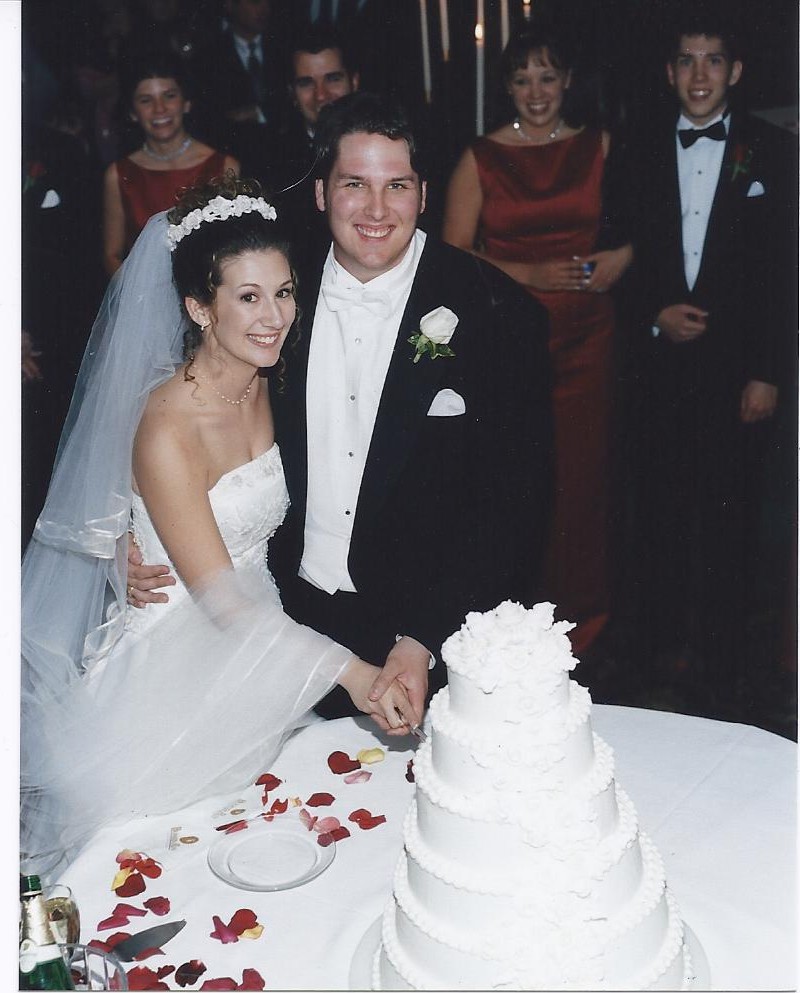 I cannot be trusted to always do the right thing, I don't know how to cook, and sometimes I drive his car and forget to fill it up with gas, but for whatever reason, Steve looks past all that and has decided to stick with me for the long haul.  I'm not gonna question it, I'm just gonna go with it.
Last week we celebrated our love by doing what most normal couples do – we permanently scarred our bodies.  It just seemed as though with our active lifestyles, we were never wearing our wedding rings anymore.  And since Steve's good looks routinely have him fighting off skanks other women left and right, I wanted to make sure everyone knew he belonged to me ;).  It was something we'd been talking about off and on for the past couple of years – what better occasion than a 10 year anniversary and a few weeks forced down time?