Some Climbing Pics…plus VOTE FOR CRAGMAMA!
I posted last week about the highlights from ROCKtoberfest, the annual climber's festival that benefits the Red River Gorge Climber's Coalition.  In that post I mentioned the fact that the whole scene was so busy I hardly had time to even think about taking any photos, never mind actually digging my camera out of my pack.  Ironically, however, part of the reason I was being pulled in a million directions was because of photos – one of my fellow Trango teammates, Dan Brayack, was hard at work shooting images of all of us climbing routes.  The photos will be use for various promotional materials for Trango, and possibly in later editions of a couple of guidebooks.  
We all had a kick out of ogling at each other's photos (and imitating each other's various "try-hard" faces) in the evenings at dinner and at the booth.  Dan's camera takes about a thousand and one photos per second, so by the time the weekend was over, it's probably safe to say that Dan had his work cut out for him.  Not to mention that he had also taken more pics just a couple of weeks prior at the New River Gorge Craggin' Classic as well.  All of the really good ones were sent directly to the folks at Trango, so they can wade through them and figure out what images they want to use in the coming months.  However, Dan was kind enough to send me "the leftovers" for my own personal use.  (Thanks Dan!!!)
A few folks have asked to see the photos, so I figured I'd post up a few of the better ones from the ones Dan sent me (after screening for weird faces and wardrobe malfunctions, of course…)  These images were taken on three different climbs on three different days.  The first ones were from Lost Souls (5.12a), at Butcher's Branch, New River Gorge…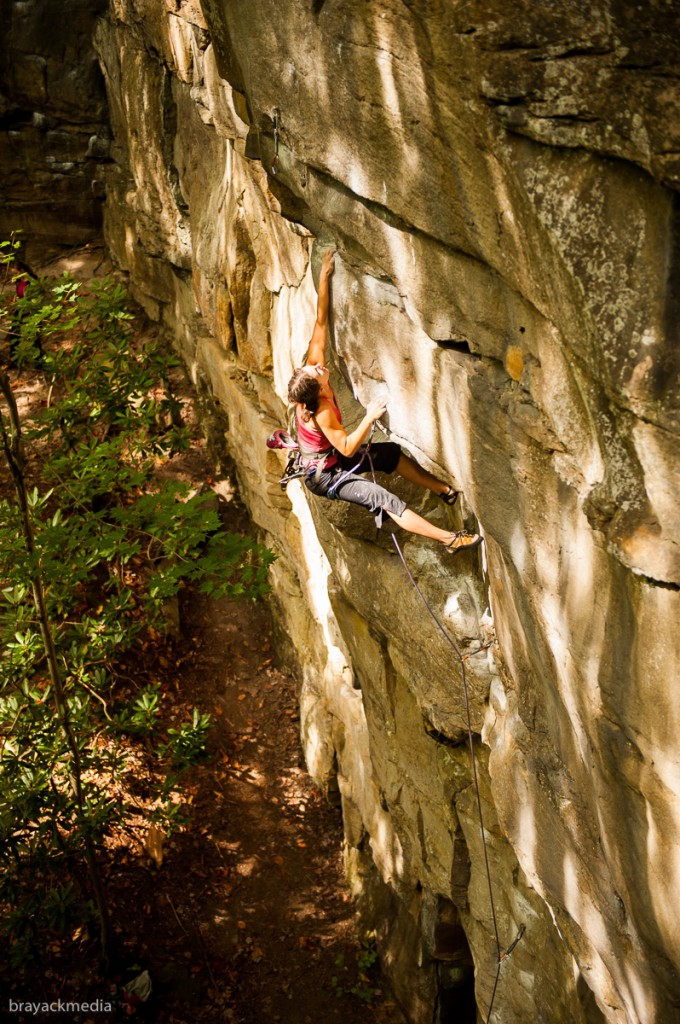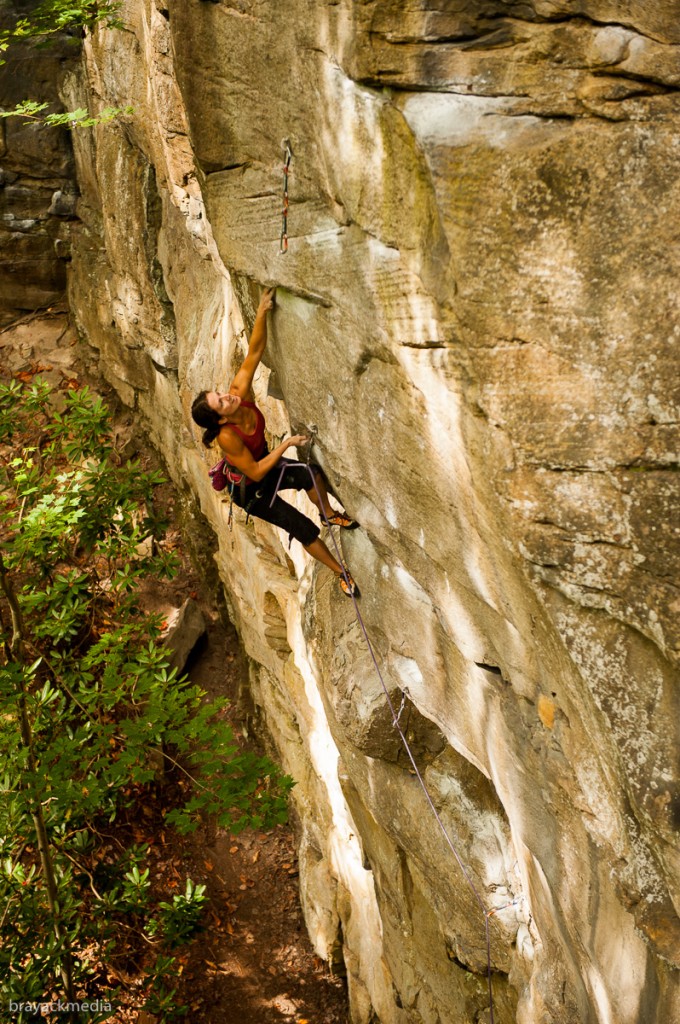 The next set was from Glory Be (5.12a) at Funk Rock City, Red River Gorge…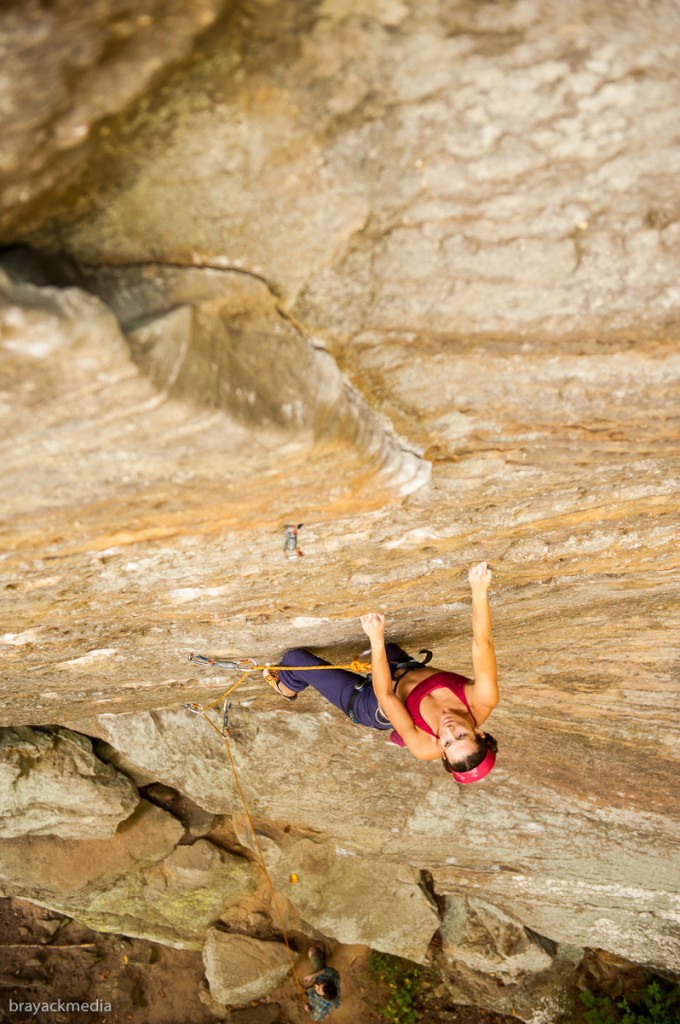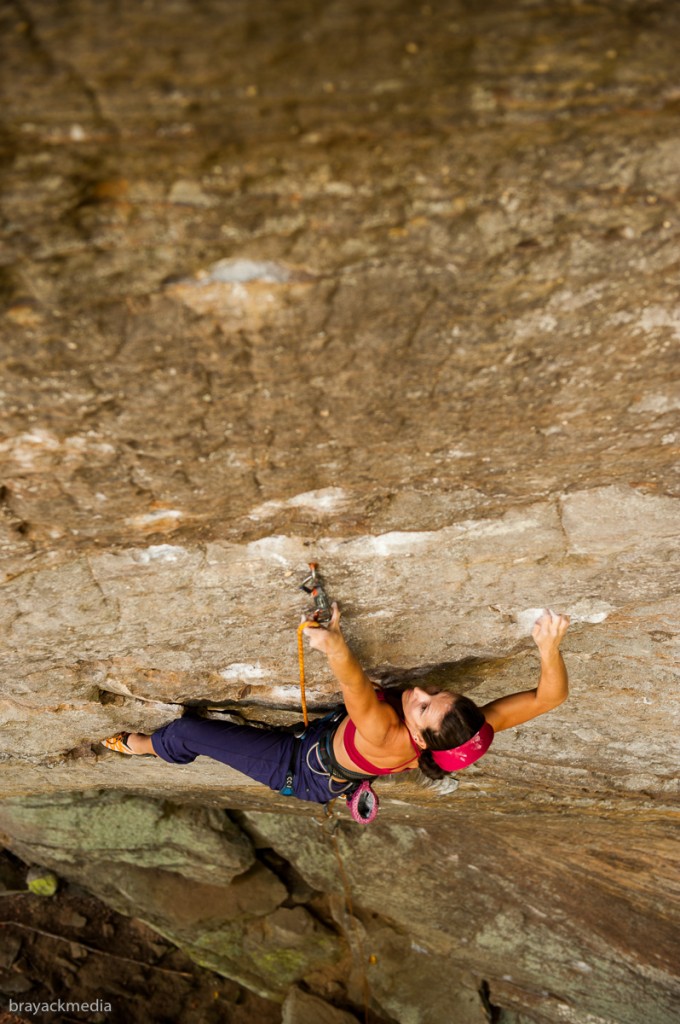 And finally, the last couple were taken from All Things Considered (5.11d), at Military Wall, Red River Gorge…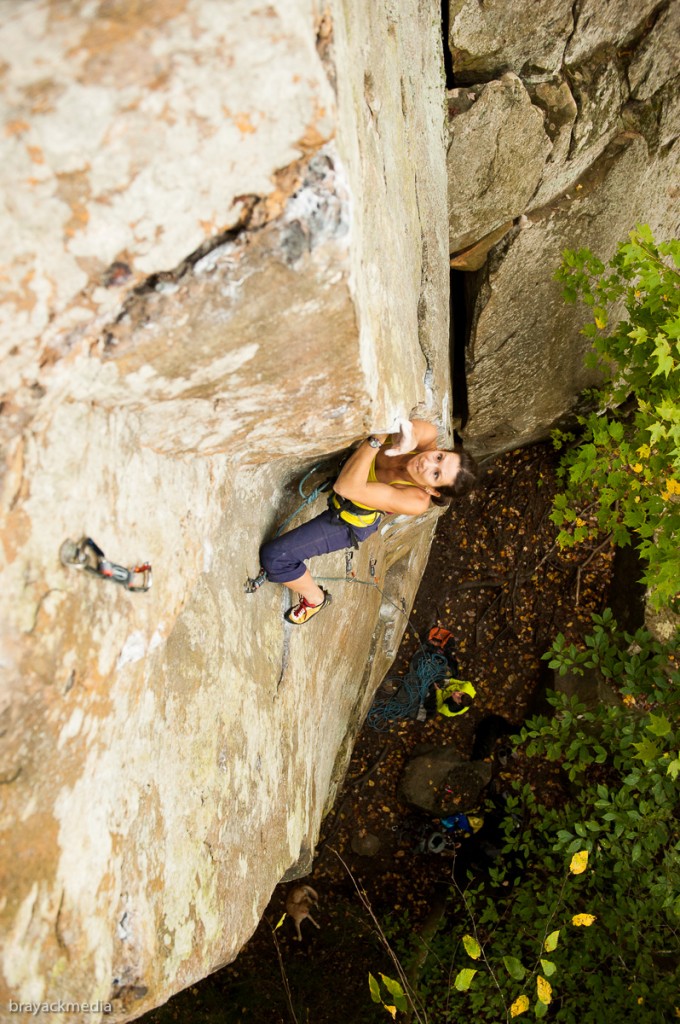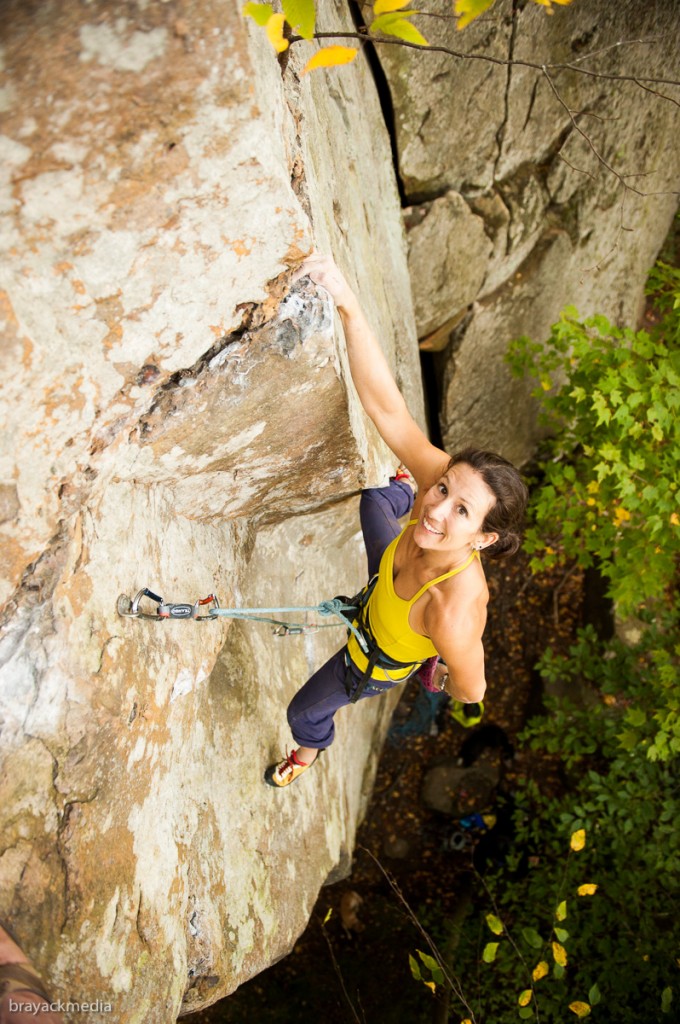 It was really fun working with Dan, as he's quite the goofball character.  😉  It was an odd feeling knowing that someone was towering above me while I was climbing, but on the flip side it was nice having someone right up there with me along with some encouraging words (and perhaps a little bit of clipping hold beta…)  Anyway, as I said, these are just the sloppy seconds, so it's doubtful these particular shots will be used for anything other than perhaps my facebook profile, but it's fun to have some "souvenirs" from the experience!  
Also, in completely unrelated (albeit timely) news…Cragmama got nominated for the Circle of Moms Top 25 Health and Wellness Blogs!  I'm stoked about it, and honored to be in such high quality company as some of the other blogs on the list!  Anyway, in order to actually make it into the Top 25, I have to have enough votes – that's where you guys come in.  If you want to…Your vote would have to be out of the goodness of your heart, as I can't promise any giveaways or rewards for voting (nor an end to unemployment or promises to cut taxes ;)).  But if you've enjoyed some of my posts on here, I sure would appreciate it if you would click on this link to Vote for Cragmama!  The rules actually state that you can vote once every 24 hours, so if you're feeling bored on your lunch break next week as well, feel free to vote again.  The contest will run until November 1st, at which point the winners will be announced.  Thanks so much, guys – without loyal readers I would never have had this opportunity to begin with – you all are the best!  🙂