Soft Star: Minimalist Shoes for Toddlers (and GIVEAWAY!)
A while ba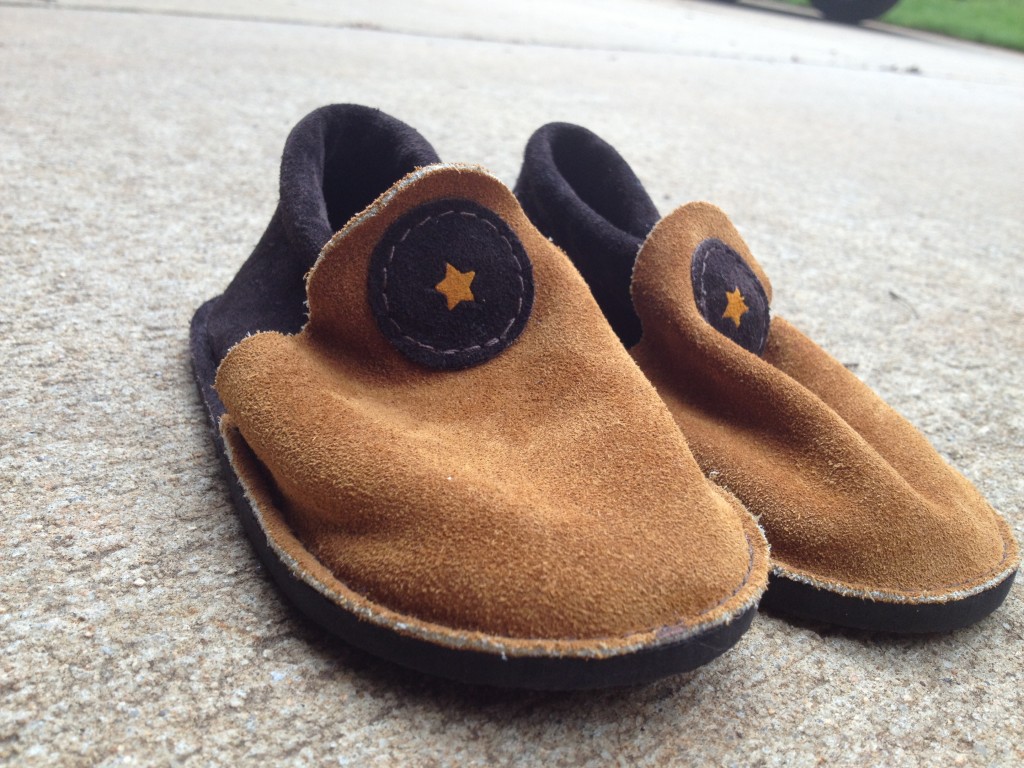 ck I wrote a post on why you should let your kids run around barefoot.  Basically it boils down to the fact that bare feet is what nature intended, and that allowing your child some "sans shoes" time is a key component to healthy foot development.  However, unless you spend all your days living in a warm-weathered hippie commune, there will be plenty of situations where appropriate footwear is not only recommended, but required.  But just because your toddlers preschool enforces a shoe policy doesn't mean that his/her tootsies have to feel cramped and restricted all day long.  
So what should you look for in a developmentally-friendly children's shoe?  Most importantly, make sure the toe box has plenty of wiggle room (and not just in shoes, but socks and sleeper jammies as well!)  Secondly, keep it simple.  Steer clear of stiff, bulky shoes with any sort of arch support or molded footbeds.   Your child's foot is soft, pliable, and full of cartilage – and can develop much more naturally with a simple, minimalist design.  Basically all your child needs is a thin layer of warmth and protection from harsh and potentially dangerous terrain (ie, hot asphalt, broken glass, etc.)
We recently had the opportunity to try out the Child Ramblers from Soft Star.  In short, we love them!  Brushed suede on top, and luxurious softness on the inside, these shoes are the next best thing to barefoot!  An ankle elastic makes for easy on/off (C can do it himself, which make us both happy!).  And a thin, flexible vibram rubber sole means that these shoes perform just as well on the hiking trail as they do on the playground.  
You can choose from about a million different color/material combinations on the Soft Star website, but if for whatever reason you can't find a perfect match, you can design your own, and then the sky is REALLY the limit!  And they make shoes in grown-up sizes as well (so in theory your entire family could match 😉 )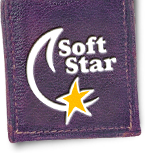 I'd be lying if I said the Soft Stars were C's favorite choice in footwear.  In actuality he'd much prefer to go barefoot or wear his $3 dino flip flops from Old Navy (what can I say, he's just like his mama when it comes to covering up his feet!)  But for situations when "real shoes" are a must (ie school, cold weather, etc), C will happily don his Soft Stars without any complaints.   And considering how picky this child can be about what he wears (not to mention the intense feelings he has for those crappy dino flip flops!), that's saying a lot!  
So if you're looking for some minimalist options for your kiddo (or for yourself!), be sure to check out Soft Star.  The elves, as they call themselves, provide great customer service and are always available to answer any questions you have on your quest for the best footwear.  In fact, they've even offered up a $25 Soft Star gift certificate for one lucky reader – to enter just leave a comment below about your experience with minimalist shoes for either yourself or your kiddo (and as always, you'll get extra likes for following either Soft Star or Cragmama on facebook)  And non-parents, don't forget that they make grown-up shoes too!  Best of luck everyone – contest ends Friday, June 28th!