(Another) Baby on Board!!!!!!
Yesterday I posted a picture on facebook that attracted quite a bit of attention.  It was a simple image – a hot dog bun inside of our oven.  But it represented a life change that will be anything but simple…
That's right folks, our crag-family is expanding once more!  I'm currently 11 weeks, and so far things have been going well.  I was blessed to have a happy, healthy, and by comparison to many, EASY pregnancy the first time around, so fingers crossed that number 2 will be as smooth.
With C, I thankfully felt well enough to climb all the way up until my due date (well, actually two weeks before, since he arrived early!)  In fact, I'd decided to see how many weeks I could successfully send a route that was 5.11 or harder (safely on a toprope, of course).  I had assumed that at some point I wouldn't be able to do it, at which point I'd start trying for at least one 5.10 per week, then 5.9, etc.  Then I figured that somewhere along the way climbing would get too uncomfortable to be fun, at which point I'd hang up my harness and chalkbag until our family of three was ready to climb together.  Surprisingly enough, however, I never got to that point, and logged my last 5.11(a) route at our local gym less than 48 hours before C's arrival.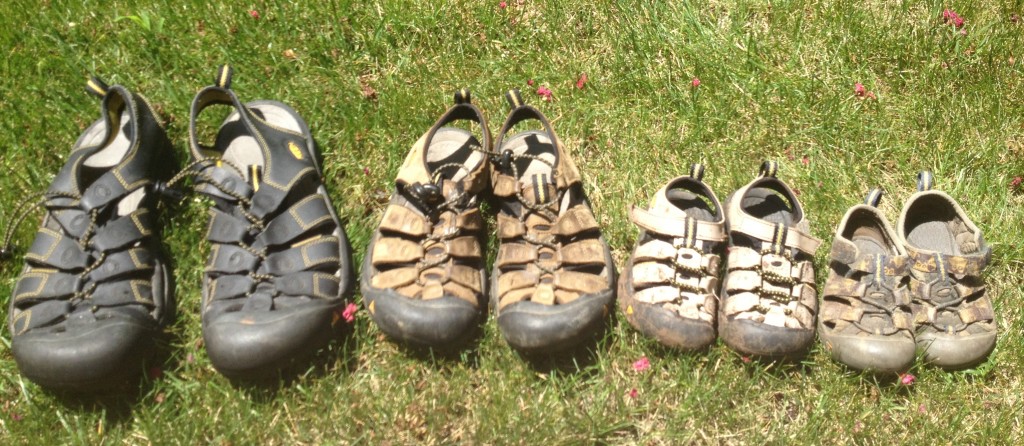 But just as every child is completely unique, so is every pregnancy, so I'm certainly not holding myself to any standard of fitness.  After all, now I've got a rambunctious 3 year old in the mix (not to mention 3 more years on my body!)  But that being said, while the number 1 "project" for the better part of a year will be growing a baby, I do have a goal to stay as active as I can for as long as I can – in conjunction with doctor's orders, obviously.  So far so good!

I'll of course be documenting my journey with Baby #2 over the next few months, so stay tuned for more updates.  I am also proud to be a part of the Mountain Mama: Expecting Adventure Team once more.  This technical apparel maternity company was just getting on their feet toward the end of my pregnancy with C, so I only got to enjoy a few of their prototype clothes for a couple of weeks before going into labor.  So this time around you can bet I'll be rockin' their threads just as soon as I've got a belly to fit into them (which from the looks of things will be sooner rather than later)! 
So there you have it – the news I kept secret so long I was about to explode (or wait, maybe that was pregnancy gas….).    We're excited beyond belief, but I'd be lying if I said we weren't a little bit scared about going "kids x 2," so any encouraging words would be welcome!