Cragmama's Featured #KidCrushers Issue 3
Last month's edition of #Kidcrushers (found here) featured lots of bouldering crushers, some budding crack climbers, a newbie multi-pitcher, and even one head injury!  Three lucky winners were chosen to win a prize pack from Flapjacked.  This month the bar has been raised, and we've got some kiddos featured that can climb harder than many grown-ups I know!  We've also got a great prize from our friends at Clif, so without further adieu, here's #KidCrushers, Issue #3…
Here's 13 year old Cathy K. tackling her FIRST TRAD LEAD (Cave Route, 5.4, at Table Rock, NC.)  She was part of a summer climbing camp with Fox Mountain Guides (more info here.)
Sophie (age 6) and Ian (age 8) keep it all in the family on a summer day on Sunset Slabs near Anacortes, WA.  
Another brother/sister duo, Noah and Zoe pull down on an early morning bouldering session in Little Cottonwood Canyon, UT.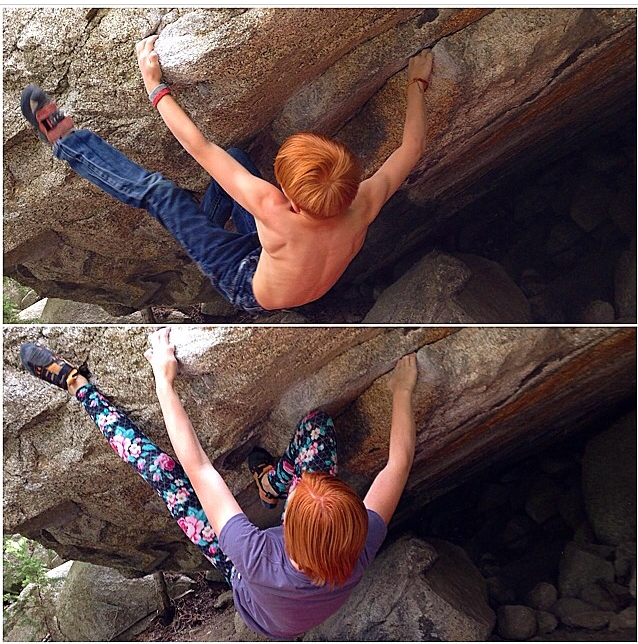 9 year old sponsored athlete Victoria G. demonstrating the "kid beta" for Iron Man Traverse (V4) in the Buttermilks (CA.)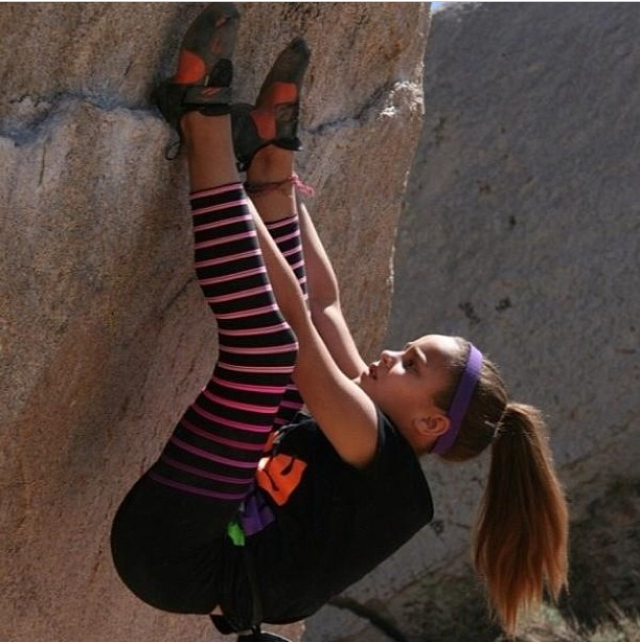 Merit S. from Ohio is cranking it out at Scioto Audubon Metro Park, the largest (man-made) outdoor climbing facility in the US.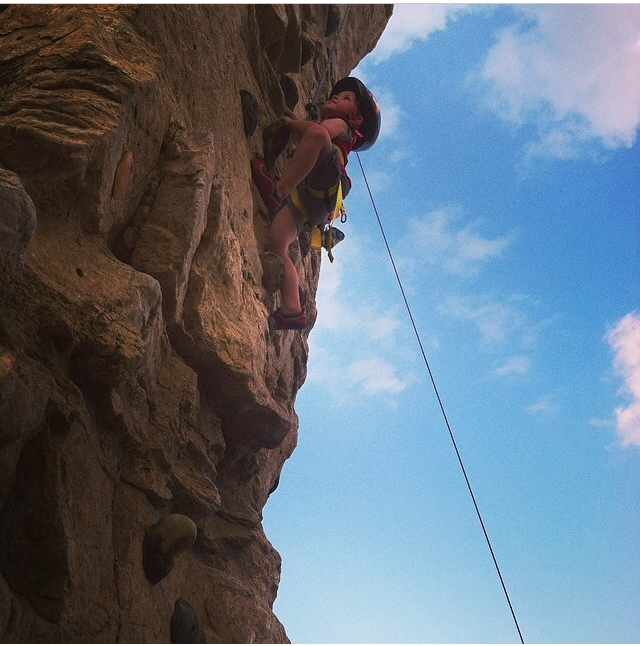 Meanwhile, Caden M. is a dirtbag climber in the making!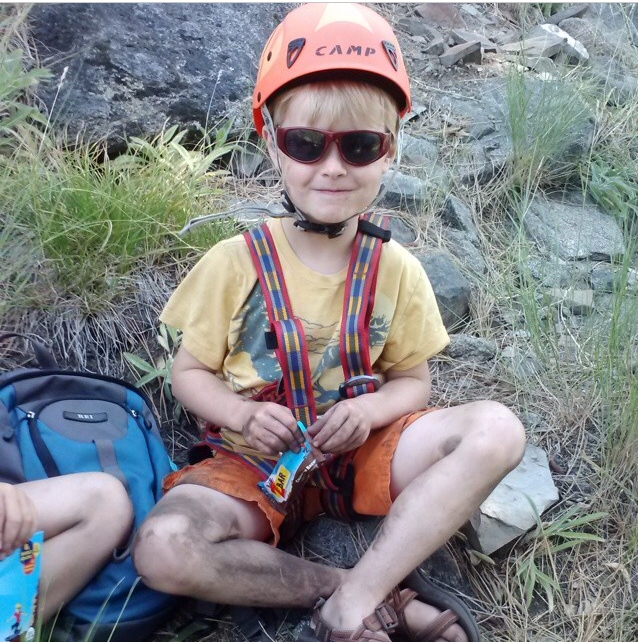 This crusher hails from Peak Experiences Climbing Gym in Midlothian, VA.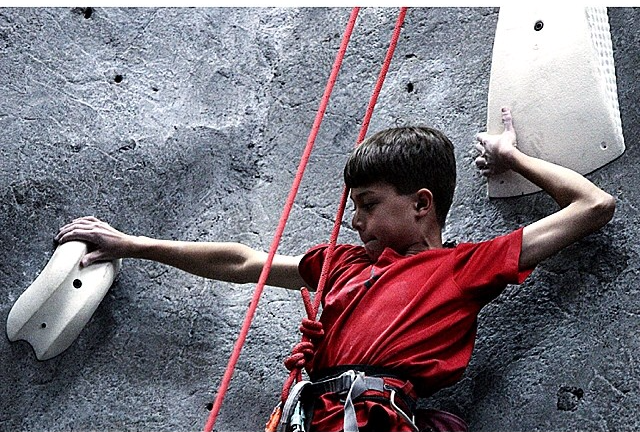 Here's a crusher ("Abs") from fellow #outdoorfamilies blogger The Kid Project – I'm jealous that they spend their summer evenings playing in Big Cottonwood Canyon, UT.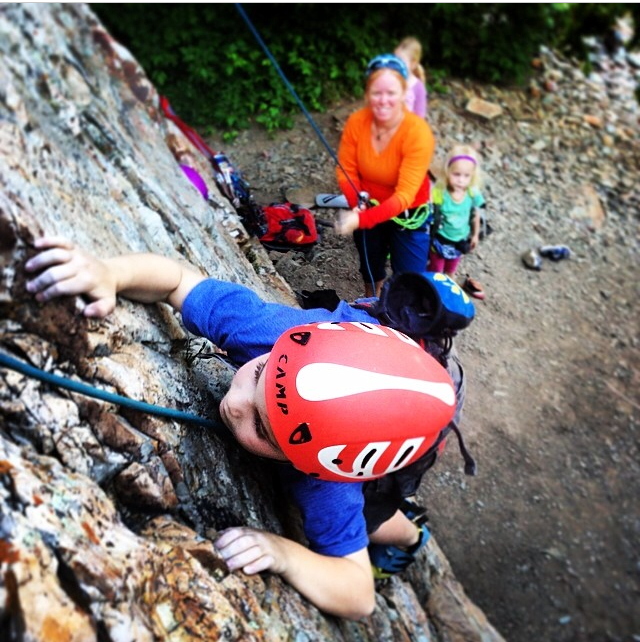 As always, Crag-Daddy, Big C, and myself each chose our favorite picture, and those three folks will receive a prize.  This time around the winners were:  Cathy, Sophie, Caden!  This month's #KidCrushers sponsor was Clif, and each winner will receive a sample pack of Clif Shot hydration mixes!  We like the ingredients in these better than Gatorade, and they taste just as good!  As a parent, my favorite part is that it comes in powder form, which means I can dilute it to make it last longer (otherwise Big C would have downed his before he even got to the crag…)
As always, if you know someone who isn't featured here, but SHOULD be, let me know!  Email me a picture and caption at infoATcragmamaDOTcom, or simply tag your instagram photos using hashtag #Kidcrushers.  Photos received by August 18th will be featured in a post at the end of the month – and I'm thrilled to announce that Bearded Bros Energy Bars has already stepped up to sponsor the August Issue!  Yum!  So grab your camera and do some family crushing!