Gear Review: Yahoo for Weehoo!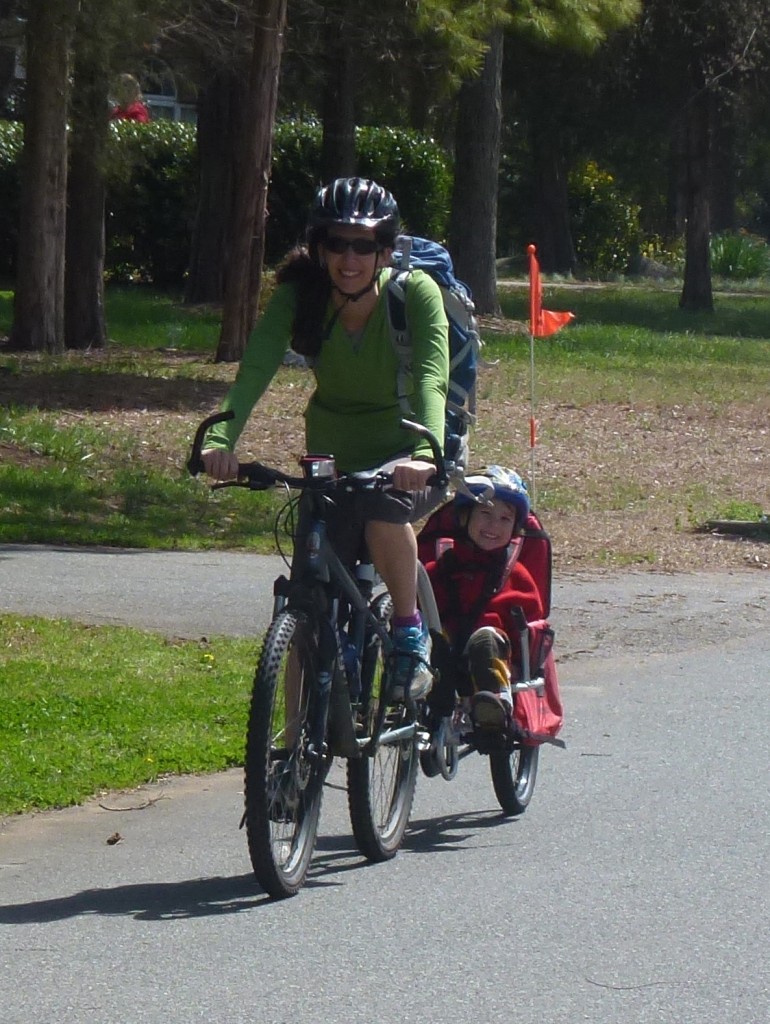 "Weeeeee-hooooooooo!!!!!!!!!!!!!!!!!!" was the uninhibited chant I repeatedly heard from behind me on the 3 mile section of road between our house and Trader Joe's.  It was our first excursion on our brand new Weehoo, an innovative new bike trailer design from a small company out of Golden, CO. 
Let me back up.  A couple of months ago, Women's Adventure Magazine asked if our family would be interested in reviewing this product for them.  To be honest, while I thought the idea was super cool, I was a little unsure of how my 4 year old son would react to the Weehoo.  After all, he's pretty darn proud of the fact that he's moved up to a "big boy bike" in recent months, and I was afraid he would think the idea of going back into a bike trailer was babyish.  After all, while a regular bike trailer does a great job at transporting babies and children too young to bike, it's more of a spectator sport, since passengers just sit back and enjoy the ride.  But the Weehoo is no ordinary bike trailer…
To find out the many reasons why it's awesome (and in no way baby-ish for big kid riders…), check out the full article here on Women's Adventure Online.  An excerpt can also be found in the summer print issue of the magazine, along with plenty of other reviews on the latest bike gadgets for the whole family, so be sure to check both out!