Big C's First Slab Climbing Adventure
If you've noticed that our family has been fairly quiet both around the blog as well as social media, it's because there are big changes in the works!  Our family is about to open up a new chapter in our lives, and we've been pretty busy getting ready for it. Don't worry, I'll tell you the whole story in the next week or so.  And to slow the wheels of the rumor mill a bit, I'll go ahead and give you a hint that our news has absolutely NOTHING to do with adding any new family members 😉
But with that said, just because we haven't been posting a ton doesn't mean we haven't been getting outdoors and adventuring.  In fact, just this past weekend, we had a blast introducing Big C to some Stone Mountain slab climbing!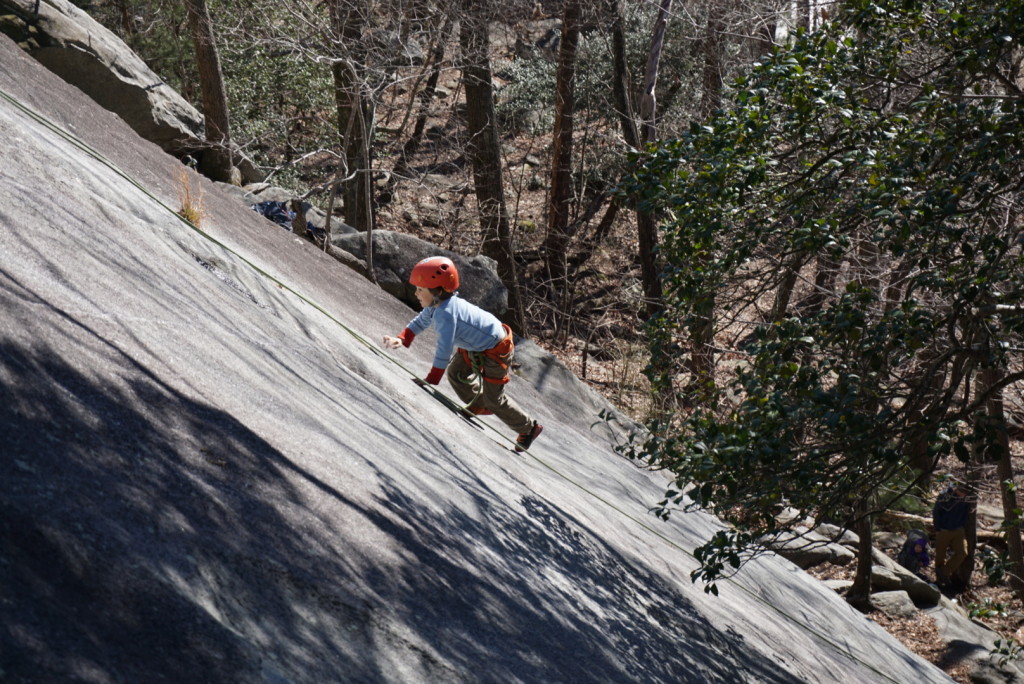 One of the cool things about slab climbing is that just about anyone can do it.  It doesn't require large amounts of athleticism or physical strength.  Basically if you can crawl, you can slab paddle!  Slab climbing lends itself particularly well to kid climbers. Because there are virtually no holds, crag-kiddos don't get frustrated about not being able to make the reaches.  Plus, kids are basically made of rubber bands, so the slab mantra of "step high, trust your foot, and stand up" is a very natural movement.
Anyway, the Crag-Daddy and I have been talking for a while now about how Stone would make a great place for a first multi-pitch adventure for Big C, due to the low angle and kid-friendly grades.  But of course, we want to practice lower to the ground first, so this past Saturday was an experiment.
We had a feeling he'd do well, but no one was prepared for just how much he would enjoy it.  He motored right up without hesitation, and at several points he stood up and literally jumped for joy (all somehow without weighting the rope?!?)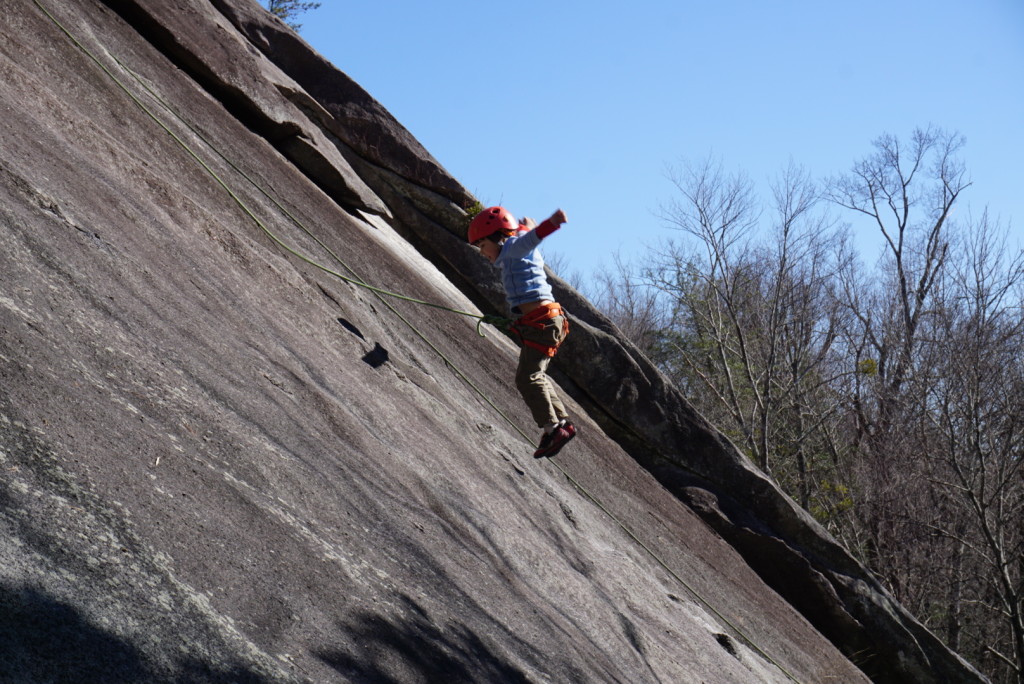 It was so much fun watching him have so much fun.  I can't wait to come back without Baby Zu and try for a family summit, and I'm optimistic it will be soon!
For those of you with climbing-age kiddos, I'd love to know how old yours were for their first multi-pitch experience (and what routes you did!)