Spider Lilies at Landsford Canal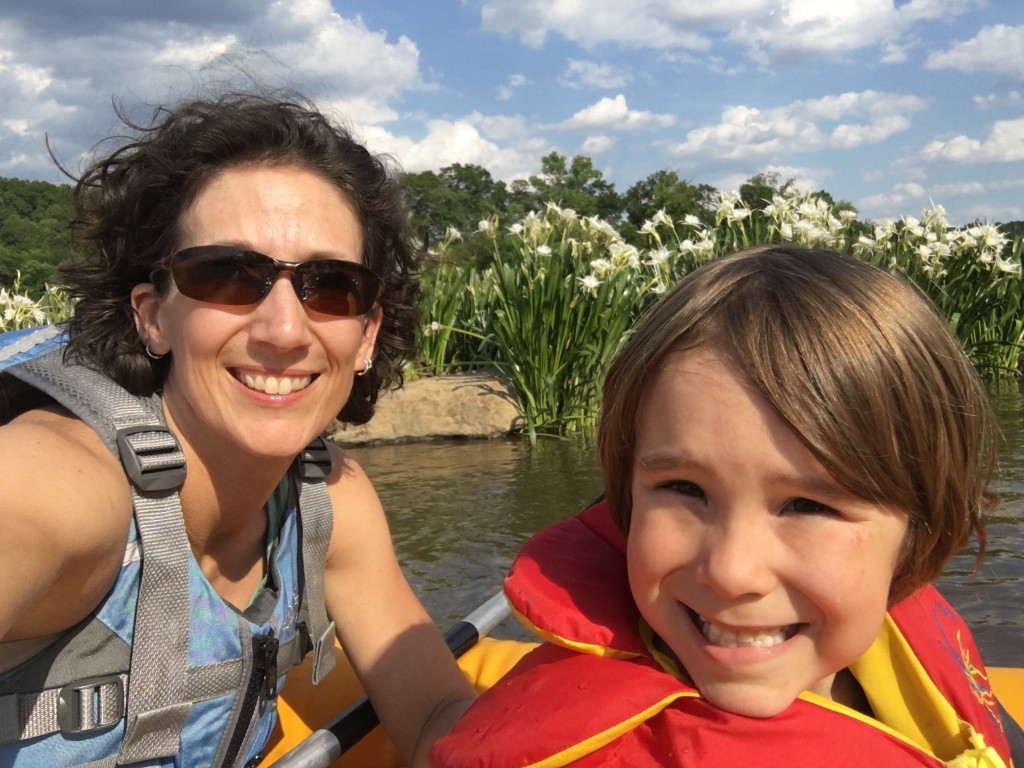 I know it's a little bit late, but my Mother's Day was so cool I just had to share!  Ever since I took the kids to Landsford Canal back when Baby Zu was only 3 months old I have been wanting to go back.  Specifically, I've been wanting to kayak along the river through all of the spider lilies.  Every year for 6 weeks between May and June, the flowers put on a spectacular show on a small section of the Catawba river.  The quarter-mile stretch of blossoms is not only breathtaking, but it also happens to be the largest known stand of Rocky Shoals Spider Lilies on the planet!
The CragDaddy and Baby Zu graciously agreed to run support for Big C and I.  they dropped us off at the put in, and as we paddled along, they hiked alongside the river on the Canal Trail towards the overlook.  To be honest, I was a little bit nervous…I've only kayaked once since Baby Zu was born, and that was just in a local pond.  While this section of the river was not that fast, there were a few Class 1 rapids, and lots of rocks and shallow water.  I'd also heard rumors that finding the take out point can be a little tricky.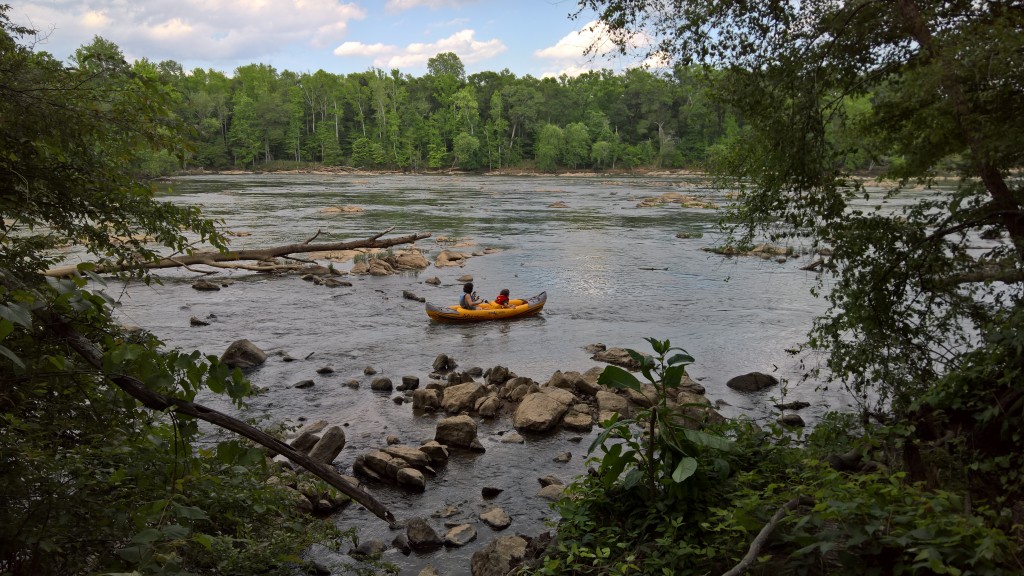 Thankfully, everything was a LOT easier than I was expecting…and Big C LOVED every minute of it.  Paddling amongst all the flowers gave us a far better perspective than just viewing them from the overlook.  (Although his favorite part was bouncing around in the boat during the little mini-rapids!)  Turns out the take out point was very well-marked, and after pulling our boat ashore, we only had to wait about 15 minutes before our "support team" drove by to pick us up.
A picnic dinner and quick frolic in the river was a perfect way to end a near-perfect Mother's Day outing!