Softstar Minimalist Sandals – A Review
One thing you may not know about Baby Zu is that she is rather into shoes.  At least twice a day I catch her in our mud room camped out in a giant pile of shoes.  No matter how many times we organize the shoes, by the end of the day, they are scattered out around the house again.  They don't even have to be hers.  In fact, she takes it upon herself regularly to make sure that everyone in the house has a pair of shoes available to them at arm's reach.
So it only made sense to let this girl try out some shoes from Softstar, one of our family's favorite brands for tiny feet.  This is actually the second time I've reviewed these shoes on this blog – back in 2013 Big C got to try out the Softstar Ramblers, reviewed here.  My little princess got to check out a pair of sandals from Softstar, and immediately fell in love with them.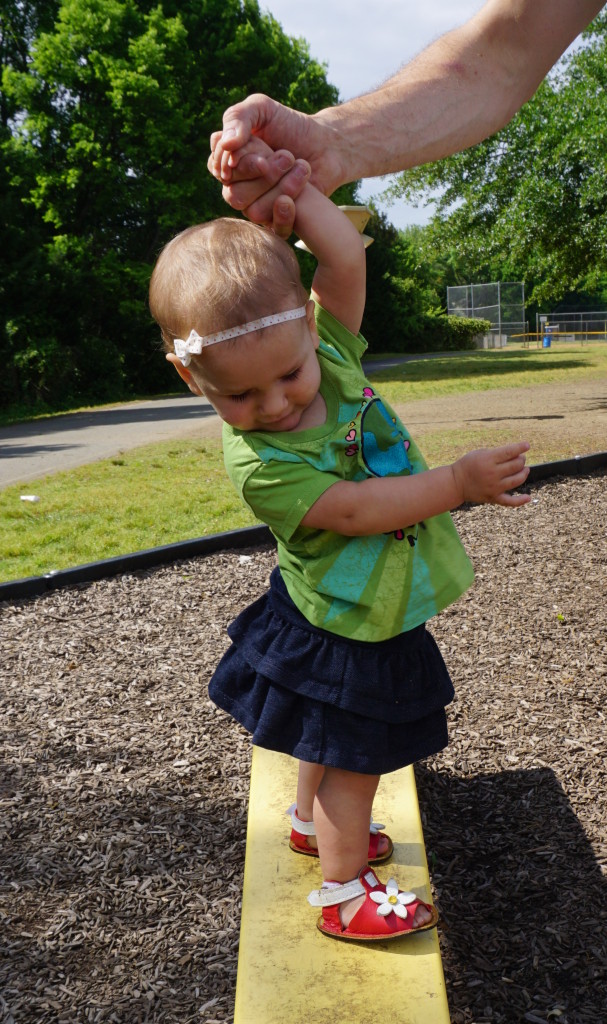 It probably goes without saying that her favorite parts were the flowers, which she tried yanking off for 2 days straight before finally realizing they were attached.  As for me, I'm a fan of the way all Softstar shoes allow my kiddos' feet to develop naturally – using a simple, minimalist design.  There is nothing bulky or stiff, and no molded footbeds.  These shoes provide what every growing foot needs – a thin layer of warmth and protection from harsh and potentially dangerous terrain (hot asphalt, broken glass, etc.), without hindering natural development.
If you are uneasy about getting the correct fit, the "elves" at Softstar have a nifty little size chart on their website.  Just print it out, and put those sweet little tootsies on the chart!  We were forewarned that the sandals tend to run a size bigger than the rest of the shoes, so we sized down.  The result was a perfect fit with just the right amount of growing room!
Soft Star has graciously offered to gift one lucky reader with a $30 gift card!  Entries are easy via the Rafflecopter widget below.  Leave a comment below about your fave brand of kiddo shoes for the first entry.  Multiple entries will be given by liking Cragmama and Soft Star on facebook as well.  Best of luck, and happy shoe-shopping!  Contest will run through June 1st.