Sentimental Snapshots: Hoop Dreams
Its "Name that Caption" time again everyone!  First things first – the award for last week's best caption goes to Nina Arnold, a fellow Firefly Sportess athlete.   Once again I don't have anything to give as a prize, although I will say that I'm looking into having "Cragmama" logo stickers made…but back to today's photograph.  This one is a super cute shot of a little guy that I'm especially fond of.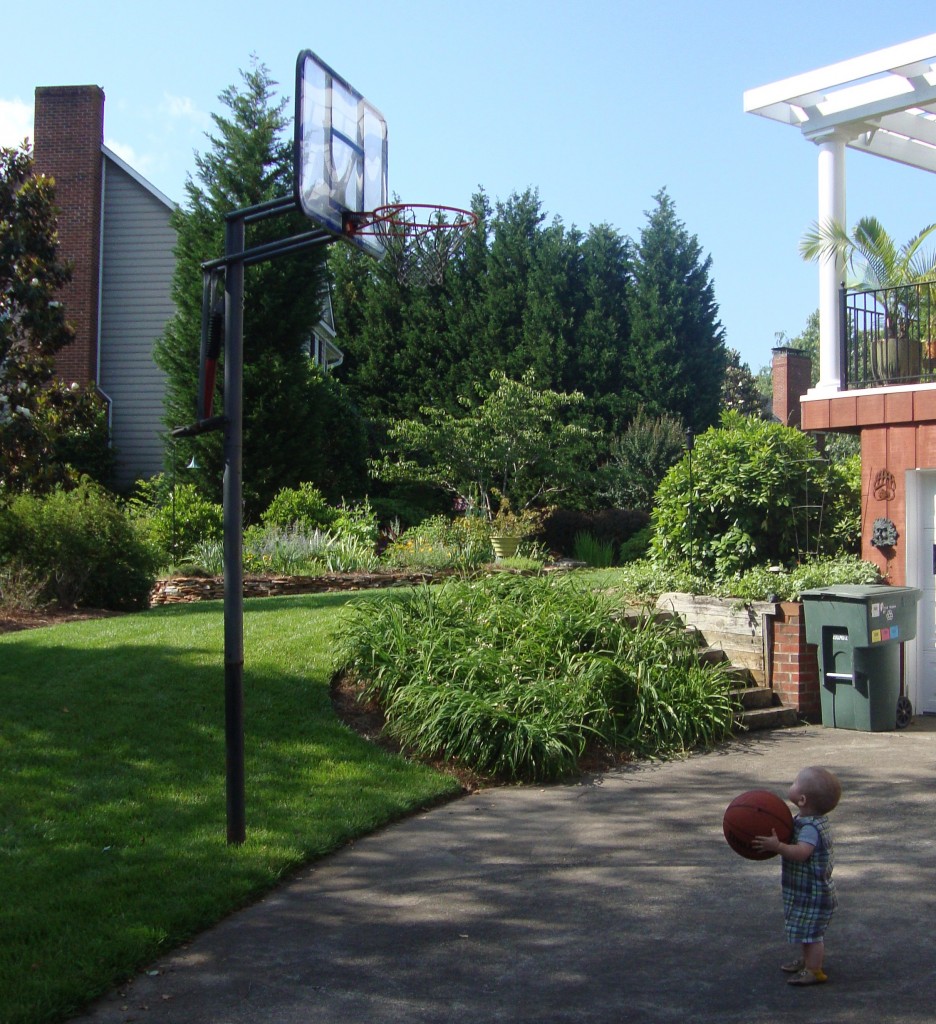 This was taken last weekend at C's grandparent's house.  A bunch of family had flown in for a wedding shower (congrats to C's Uncle Dave and Aunt Allyssa!) and we were all outside enjoying the afternoon.  The big boys had been shooting hoops while C and his cousin Eli looked on.   Cragbaby thought basketball sure did look like fun, and after everyone else had gone inside, he decided to give it a whirl.  Although he had a blast trying (and we had a blast watching him try!) he's no Michael Jordan…yet.
What do you think?  NAME THAT CAPTION!!!